Tuesday, September 15, 2009
She just came in here dressed like this and proclaiming that she is a rabbit eating squirrel!
Thursday, September 10, 2009
Thursday, September 3, 2009
Ok, I'm feeling pressure from my friend that I should post this at least within the same month that we went, so here it goes... except that all of these are pretty much going to be soocwac (straight out of camera with a crop, lol).
On Tuesday morning, bright and early JoAnne came to pick me up for a fun day at the fair. The Minnesota State Fair is a really big deal. It's one of the biggest fairs in the US. We gave ourselves ten dollar limits, and since she had tickets to get in for free and another friend gave us a coupon book, that made it a bit easier to stick to. I spent only $10.50.
First we parked at a local church and took the free bus ride that dropped us pretty much at the front gates of the fairgrounds.
We both brought our cameras and decided to do "Faces of the Fair" posts on our blogs.
I'll start first with the pictures we took of each other.
My picture of JoAnne: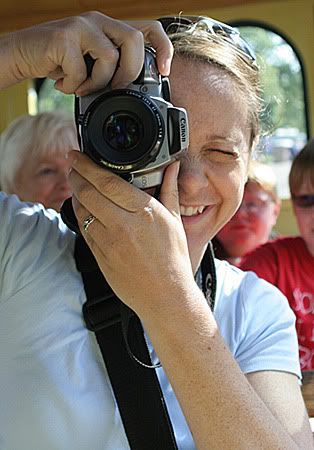 Her picture of me: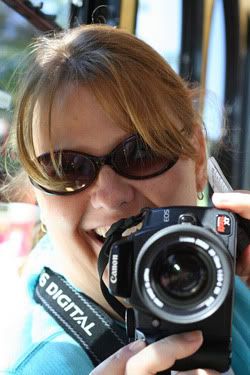 We did see some Minnesota Celebrities:
Keith Marler, Fox 9. We tried to get behind him so we could be on tv when they went to him, but alas, we were out of luck. We decided to try another station later in the day.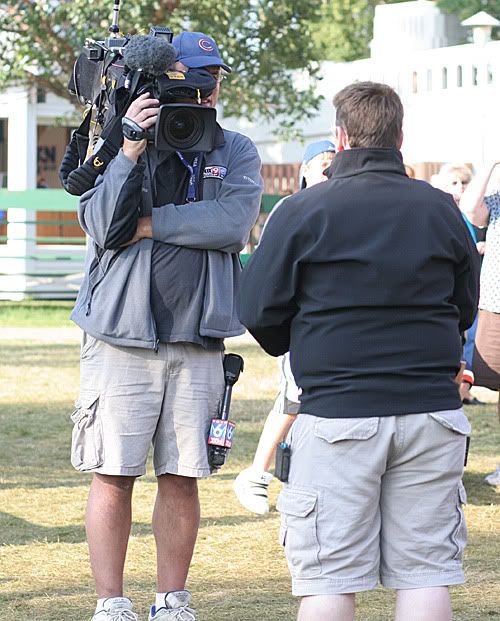 But while we were trying to get into Keith's shot we saw two other Fox 9 people, Jason Matheson:
and this guy looked familiar to me, but JoAnne doesn't recognize him so he has no name:
At the chanel 5 booth we caught John Hanson and Elizabeth Ries leading a game of BINGO
I think I will break my images up by categories.
First up,
Gangs at the Fair:
The chicken Hat Gang: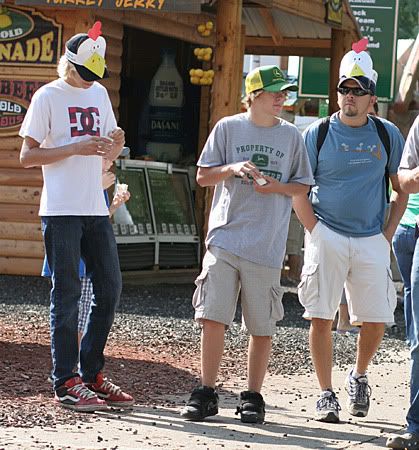 There was a really big and powerful gang, called The Pig Ear Gang.
They were so powerful they even convinced JoAnne and I to join (but the coupon on the inside of the hat for $1 off pork was the clincher). I'm sure
JoAnne
will post a picture of me in the hat on her blog, for those of you who know her.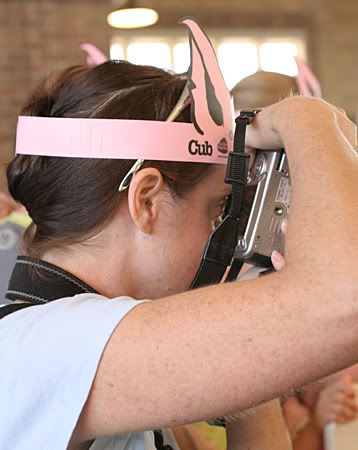 Then there was the revolutionary gang that didn't even bother with hats, they just pouffed up their hair and sprayed about 5 pounds of glitter onto it. This was the Glitter Gang. We were not cool enough to join this gang. It takes a special certain somebody to be able to wear this gang's style with pride, and we just did not have it.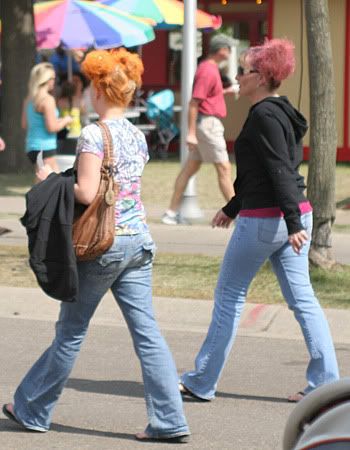 Some of the chickens tried to create their own Hair Gang:
try to find the head on this one! Even when I did find it's head, I couldn't see even it's beak!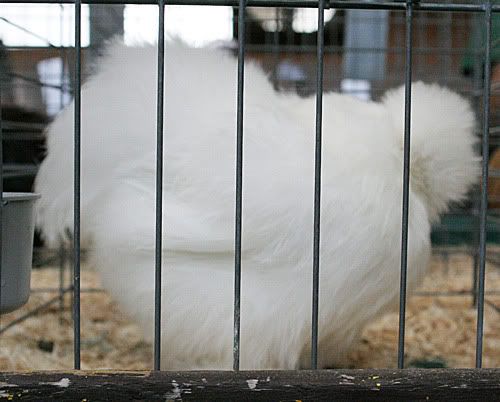 And a goose impostor: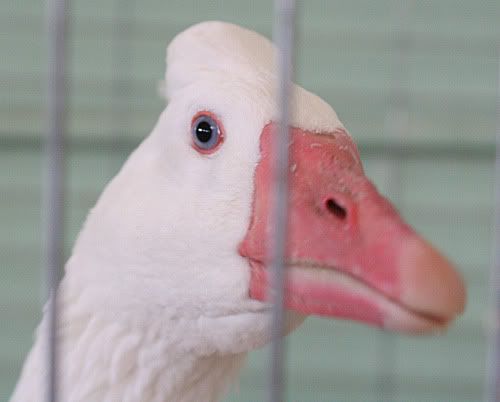 Some of the chickens rebelled and wanted a NO Hair Gang: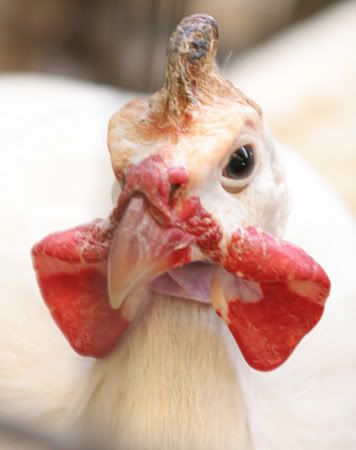 This is what the Turkey thought of them all: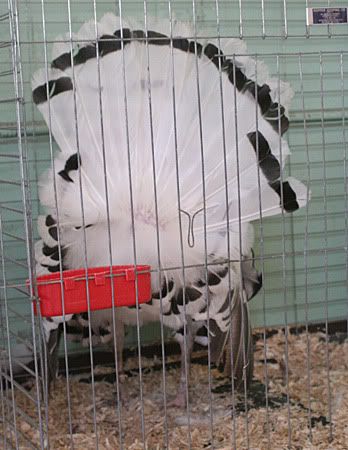 And the Scooter Gang:
The Scooter Gang's leader, who came back to make sure we got a good picture of him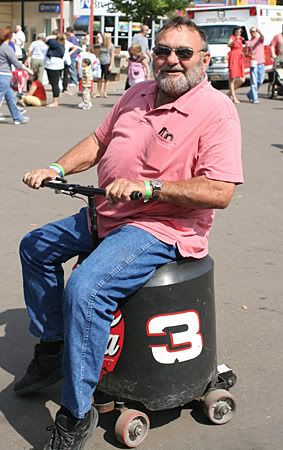 Old McDonald had his own gang:
There were some other people there trying to start their own gangs, but as of Tuesday, not many had caught on, I can't imagine why-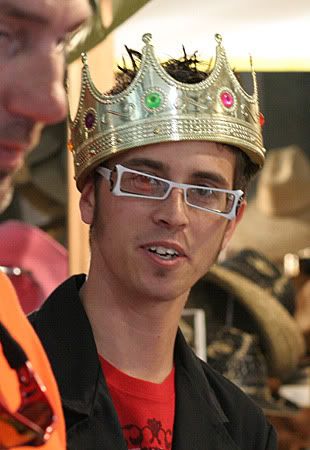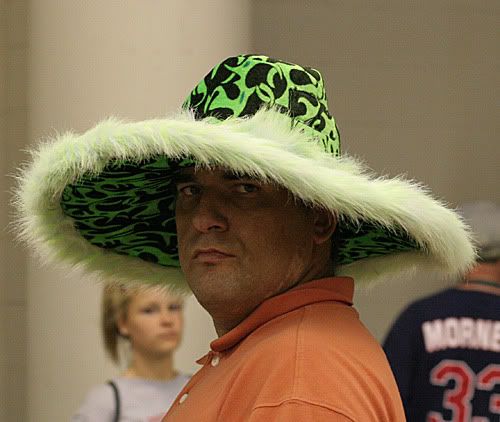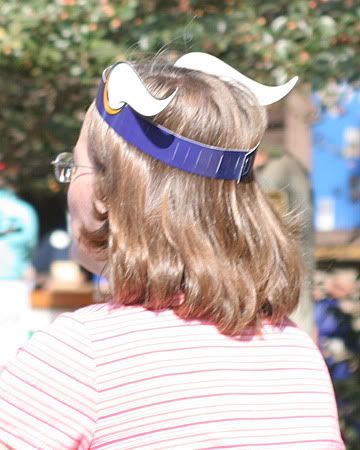 This segment is called
What Not to Wear at the Fair
. I would have more images but my memory card went corrupt half way through the day.
Kilt anyone?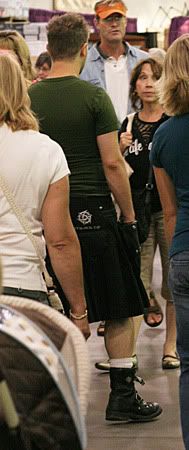 Kilt boy's girlfriend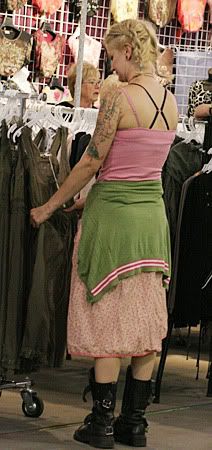 One of these people is not like the others, one of these people just isn't the same, can you guess which person is not dressed like the others, before I stop singing this song....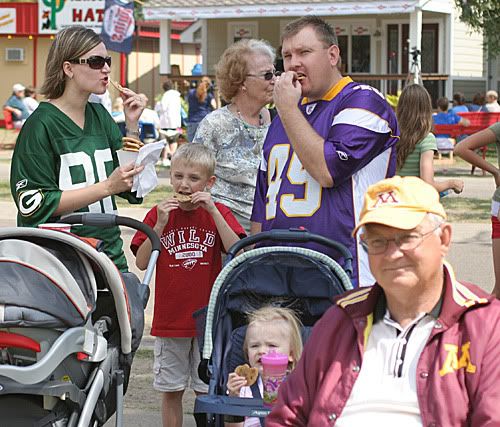 Stacey and Clinton on What Not To Wear would have a hay day with this girl
Interesting Prizes-
JoAnne has more of these as her camera didn't crap out on her.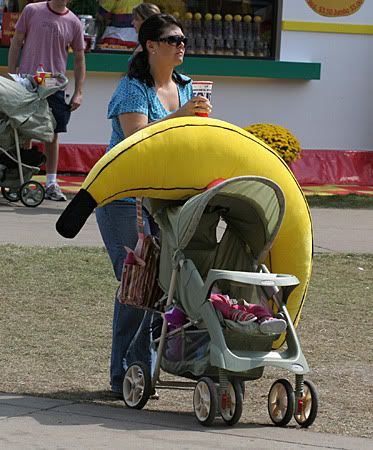 Other things we saw-
This little kid was so awesome. I can't imagine any of my kids getting up there and dancing in front of a crowd and look like they enjoyed it.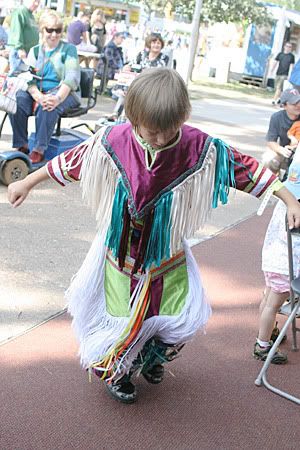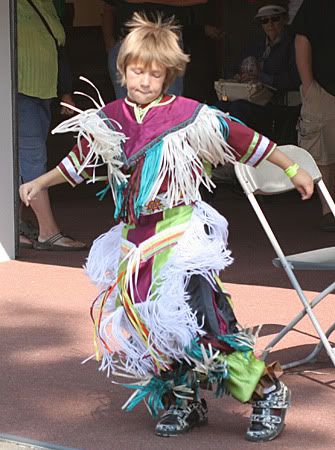 Art at the fair
:
Got a quarter, anyone?
This was made up of little pills, I think it was called "a tough pill to swallow" or something like that.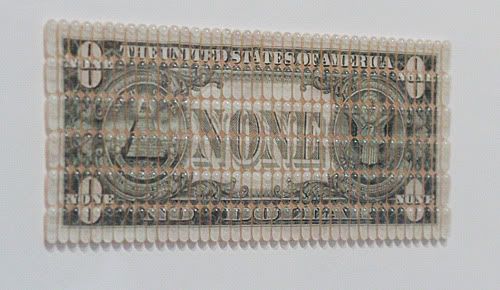 Baby animals at the miracle of birth barn: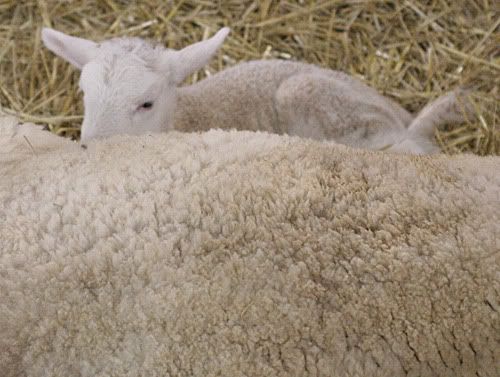 In the Pig Barn we were surprised to see such little kids herding such huge pigs!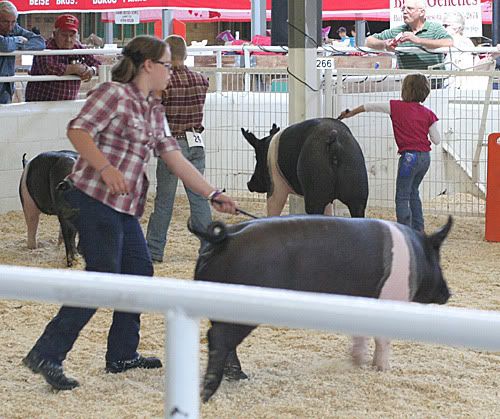 This pig reminded me of a dog, the way he was just sitting there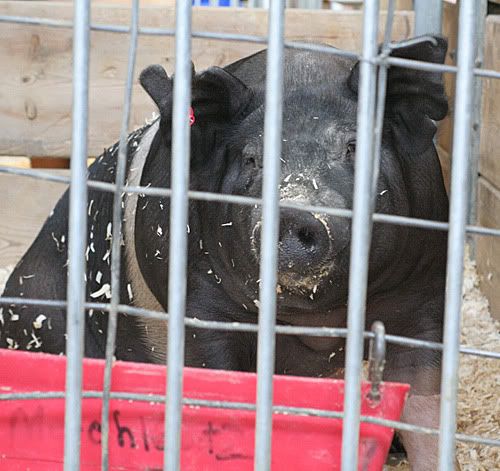 We ended the day hanging out at Chanel 5 and getting our faces on tv during the newscast, woo hoo! JoAnne marked one item off her bucket list.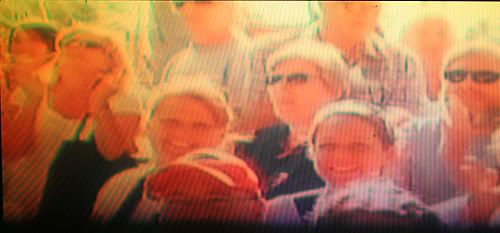 Entry by

Jen
3 comments: