so many things lately, but every time I sit down to do it I can't decide what to blog about.
I could blog about how Joel is still looking for work in accounting, but his boss might have him come back to work soon. But for me it's one of those, "I'll believe it when I see it" things. The money would be a welcome relief.
I could blog about how Jake took the Blazing Challenge at
Bufalo Wild Wings
when he went there with some friends. The website advertises it with these words:
Think you have what it takes to succeed at the Blazin'® Challenge? We have one question for you. What's your pain threshold?
Have you ever slept on a bed of nails? Walked on burning coals?
All child's play compared to the Blazin' Challenge.
Simply eat a mere 12 wings prepared with our signature Blazin'® sauce in six minutes and you win. Easier said than done, of course.
When he came home he described the pain he endured to eat his 12 wings. "My hands started tingling.... then my head started to tingle.... anything the sauce touched started tingling.... and then I started to sweat.... and it burned." But he did it! And for that he got his picture taken and hung on the hall of fame, and he won this beautiful new t-shirt that we have not seen him take off since..... well, ok, maybe to wash it.
I could also blog about the road in front of our house has been turned into a big monster pit, eating up any car that dares to drive across it...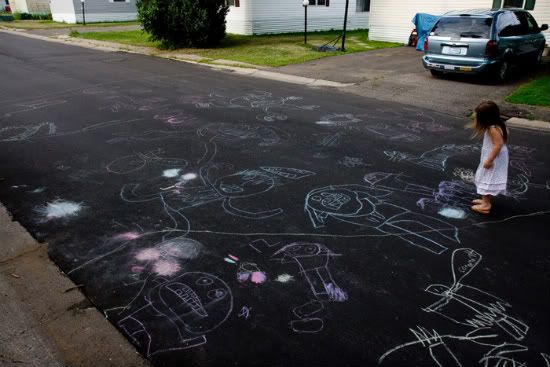 Here's a little peek into the monsters in my kids minds.... scary.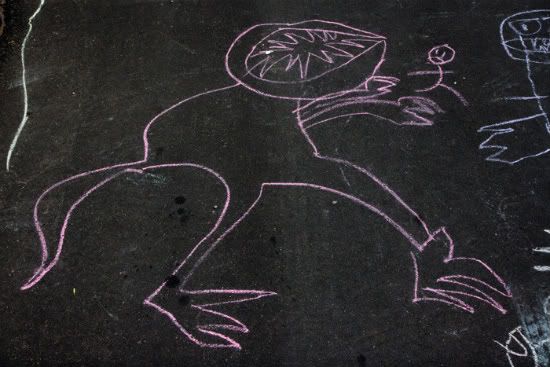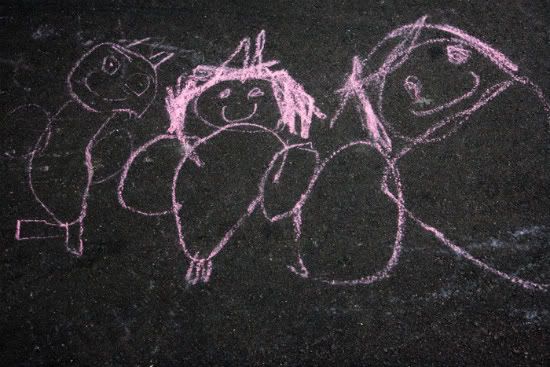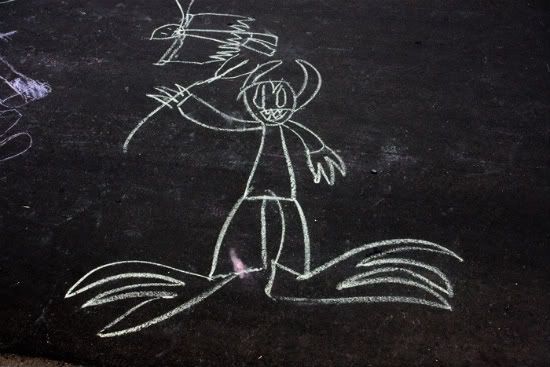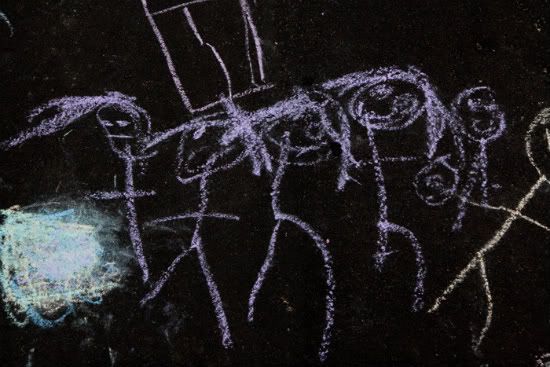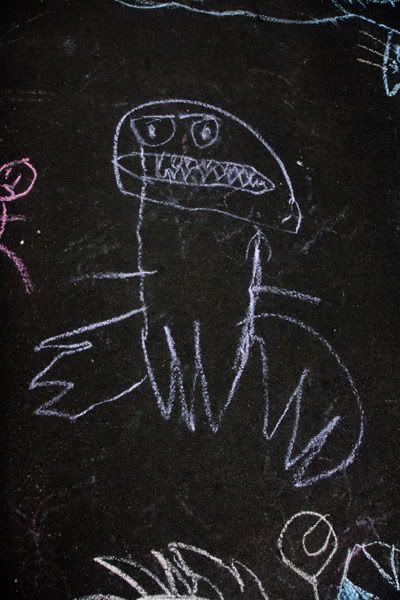 Or I could blog about how we finally decided to become a family of pirates...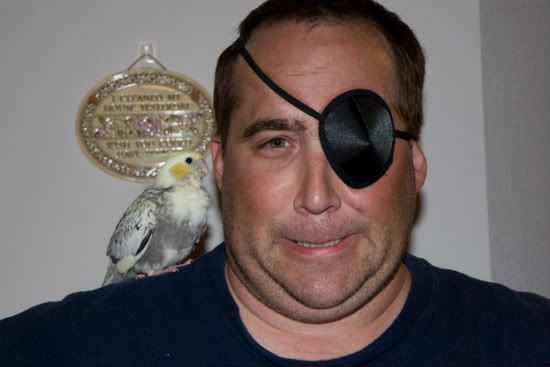 Oh, wait.... that was just Joel. The rest of us will remain land lovers.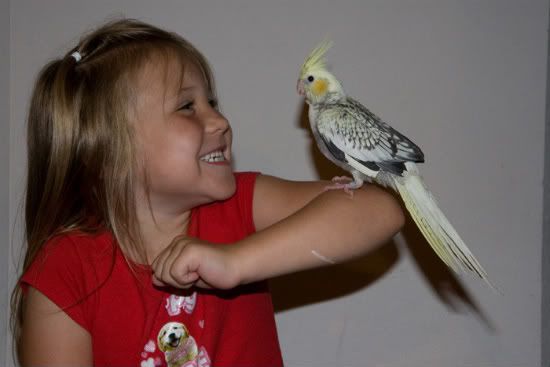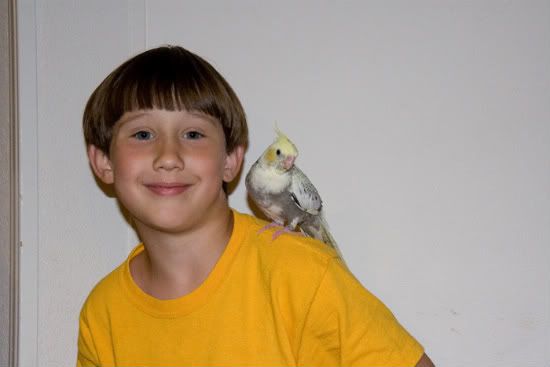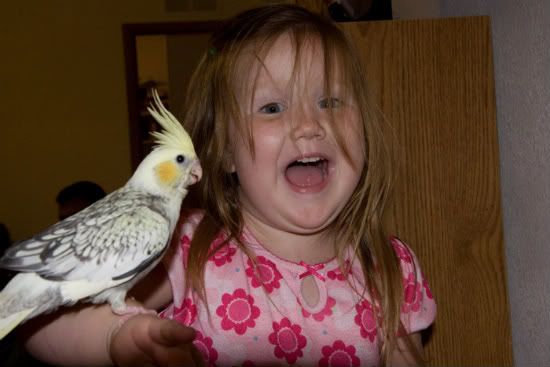 Or I could post about how I ended up having to do the ward directory again. The last time was two years ago. This required Janet coming over with lists and pictures and us going through every entry, updating information and pictures and setting it up for publishing. It could have been a huge nightmare, but luckily I remembered how we did it last time and it only took about 9 hours over the course of a few days.
I could also post about the kids t-ball and how well they are doing. Pictures will come in a future post. Joel's class started this week and is on Tues and Thurs nights which puts us in a tight spot trying to get three kids to t-ball with only two drivers. Yikes! Not sure how well this is going to work.
I could also post about our beautiful garden and how well it's growing and how Joel just brought home two huge zucchini tonight. I don't have any pictures to prove it, but our corn was for sure knee high before July 4.But
I could blog about how Jake got accepted to Northwestern College, and it's just down the road from our home. It's also a Christian college which I am happy about.
But I think what I would really like to blog about tonight is that I finally added pictures to a previous post that I'd been working on, called "Camping Trips!" and you'll have to scroll down below Julie's post to see the pictures from that.