The last two weekends we took the kids camping. We took two camping trips right after school got out for the kids. The first place we took them to was up north in Brainerd. Our campground was right next to Camp Ripley, so we got to listen to machine guns and cannons all day and night long. The original site we picked ended up being very small and would not have fit us, our truck and trailer and our 12 man tent in it. I think our tent is something like 10x14 feet big. When we pulled up the ranger told us we might like another spot better, and thank goodness he was there and told us that, because we needed the other site. We ended up right by the bathroom, which is fine with me because then I don't have to wake up Jake or Joel to walk me there in the middle of the night. The second day we were there we visited the museum at Camp Ripley which the boys loved. I took some pictures I'm going to try to turn into HDR (high dynamic range) images. The next day we spent some time at Paul Bunyan Land. I didn't know it was an amusement park, when I planned the trip I just wanted the kids to see the talking Paul Bunyan in case we don't live in Minnesota for much longer. When we first went in there was Paul Bunyan (Joy called him Tall Bunyan) sitting in a chair and he was moving his mouth and eyes and greeted us by name. Joy thought that was creepy. There were a lot of fun rides, the most popular were the roller coaster, bumper cars and the carousel. Jaeden, with some encouragement from Jake finally got brave enough to ride the carousel and ended up loving it, she went on it twice! I skipped the haunted house and hung outside with the girls and two other kids who refused to follow their parents into it. I got them together and we did one concerted scream, hoping to scare the adults in the house, but sadly, they didn't hear us. I thought we sounded pretty scary.
The second trip was Father's Day weekend and we spent two nights at Beaver Creek State Park. I loved this place once we settled in because I didn't have to worry about bears. I knew this because they had garbage cans for recycling out in the open. Our first spot that we'd had reserved, again, didn't fit our tent. Joel tried to pick another spot from their map, but it ended up being way too small for our tent as well. So we went for a walk and found a really great spot that would fit all of our stuff, and ended up renting that and even got a refund of $8 because it was in the tent area instead of the camper area. We'd picked the first spot because it was right by the flush toilets and showers. This campground was in a huge ravine and was surrounded by farm lands. There was a stream and cliffs on one side of us and a huge hill on the other side of us. There were several low lying streams in the park, one that the kids had fun playing in, but it was SUPER cold! One day Joel had put our tin foil dinners on the fire and took the kids for a hike up one of the trails. Jake, Jaeden and I stayed behind. We could hear people up on the hill talking and hiking. I saw Joys orange shirt through the trees up on the hill and shouted a "hello" to them. After that a man yelled, "deer!" and suddenly a deer came crashing down the hill through the trees almost into our campground and across the road. I don't know where it ended up after that because there was a cliff several feet into that area. It was crazy. The next day we went into a nearby town for more ice and to visit Dairy Queen. On the way back to our campsite a young buck came out of the trees by the road and raced us about 1/4 mile down the road. Joel clocked it at 30 mph before it crossed in front of us and ran down an adjoining road. That was wild too.
Here's pictures from our trips: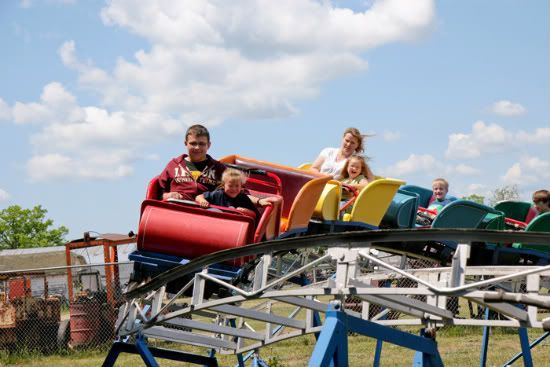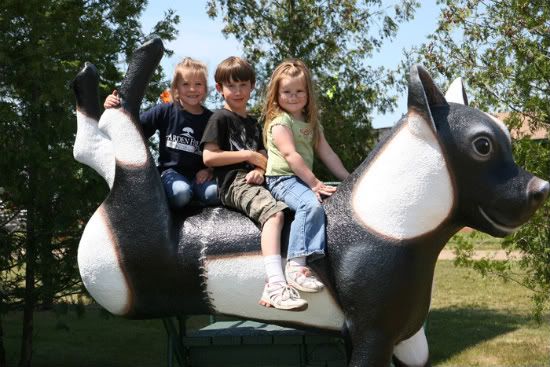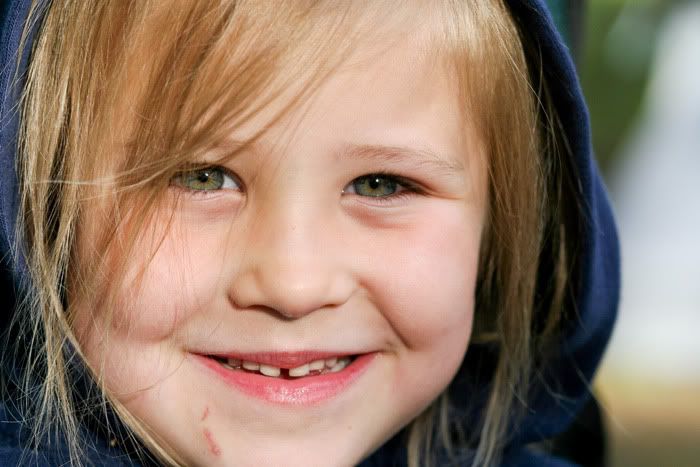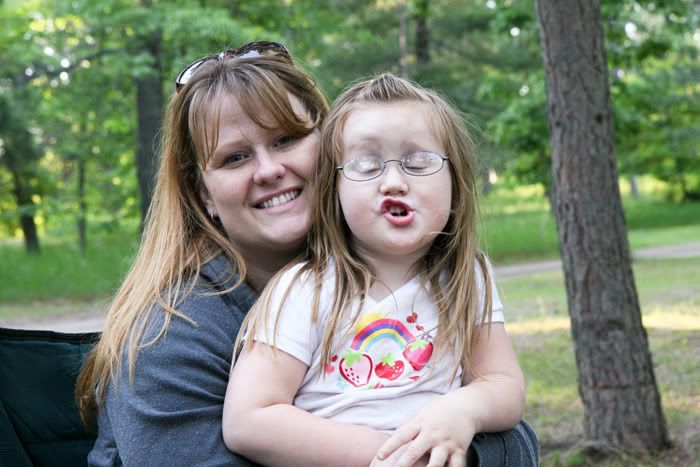 And then some nature shots I did while we were camping....