I was Joy's designated driver/cheerleader on Thursday evening, and for once it wasn't raining, so I brought along my camera.
If there was any doubt she was related to Jacob, let all doubting cease. If I had pictures of Jake playing baseball, they'd pretty much look like this too. Only, add in some pictures of him chatting with friends, on the bases.
Sand is great for the glove...
Playing third base...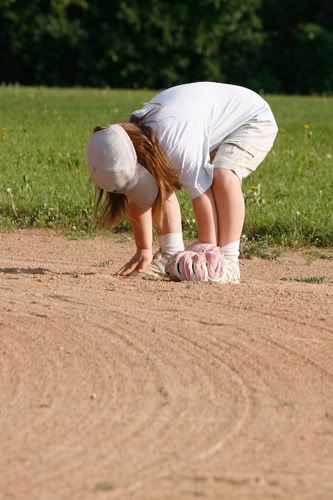 Playing shortstop
She's a bad influence...
But, she wasn't the only one tempted to stir up the dust, this little guy dragged his feet around all four bases...
He reminds me of Peanut's Pig Pen in this one...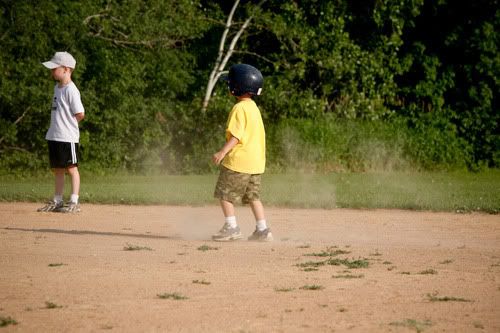 Maybe next year instead of baseball, I'll sign her up for sandcastle building.